In Partnership with: V&A Museum Dundee
Digging deep to future-proof energy for a new architectural icon
In Partnership with: V&A Museum Dundee
Digging deep to future-proof energy for a new architectural icon
ESB Energy collaborated with the V&A Museum and Dundee County Council to explore energy solutions for the city's yet-to-be-built design museum
Our Business Solutions team developed an energy efficient HVAC solution that would compliment the museum's futuristic architectural design by Japan's Kengo Kuma & Associates, without impacting its impressive visual exterior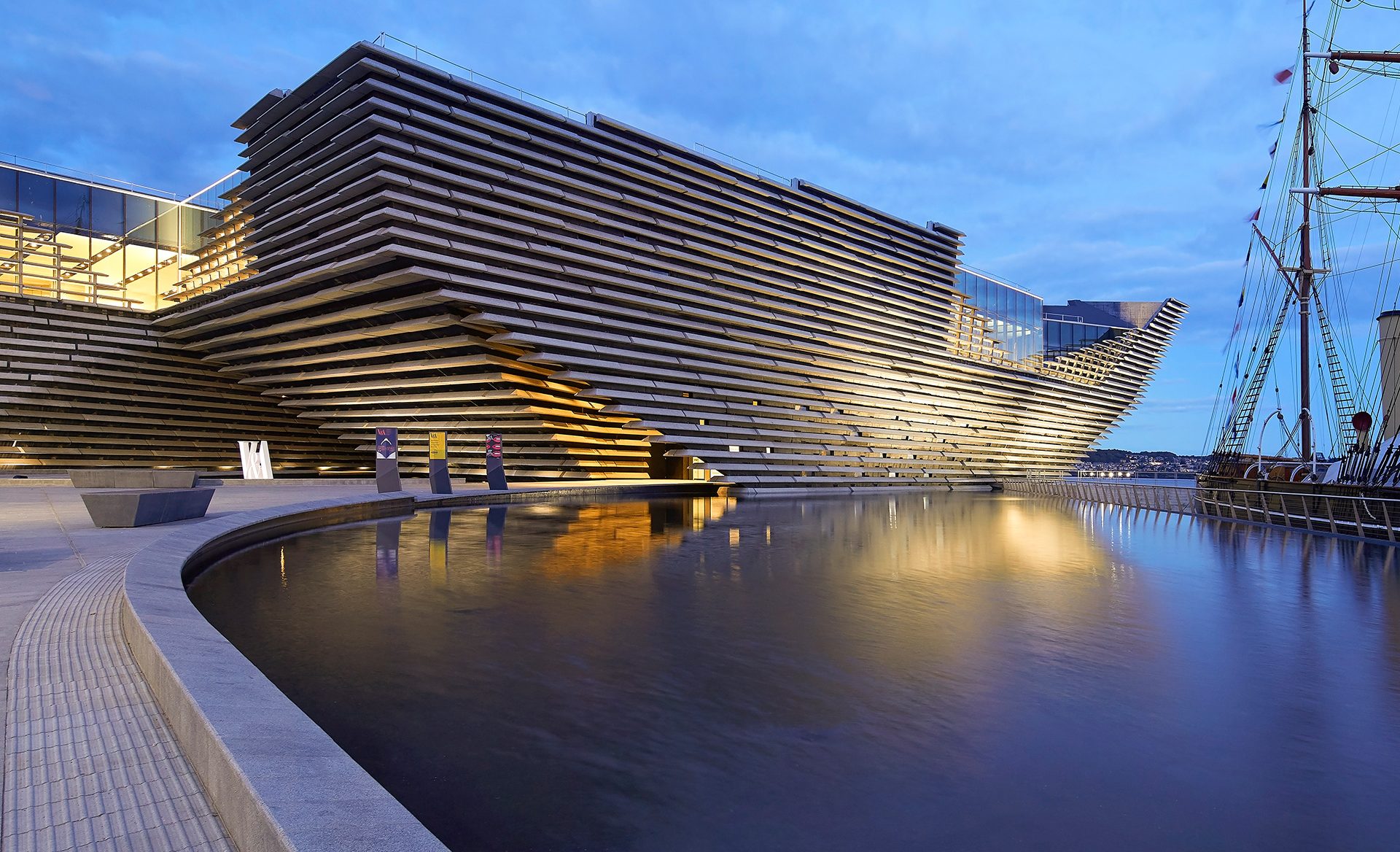 The Challenge
A site on the banks of the River Tay, just a few kilometres downstream from the North Sea where the average annual temperature is a cool 8.6oC offered the first of many challenges. Adding to the stakes were sustainable building obligations and a treasure trove of design artefacts to protect. This meant a reliable, robust heating and cooling solution was essential.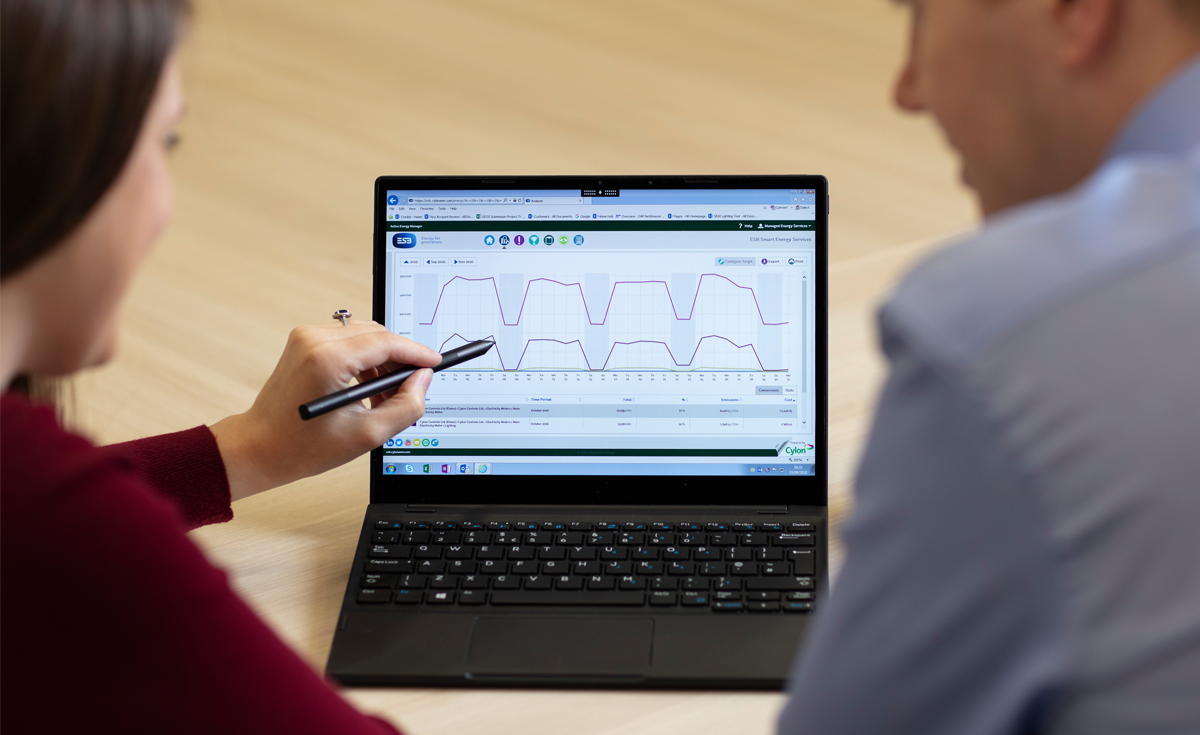 The Solutions
After modelling numerous load profiles and analysing the lifetime costs of low and zero-carbon technologies, geothermal- and air-sourced energy were determined to be the most efficient options. The resulting system is comprised of geothermal heat pumps drawing from a closed-loop array of bore holes drilled 200m below the site, as well as roof-mounted air-source heat pumps.

A remote monitoring system delivers around the clock system optimisation, while offering support to facilities staff. Capable of delivering 800 kW of heating and 500 kW of cooling power, the system produces up to 43% less carbon and saves 105% in operating costs, as compared to traditional systems.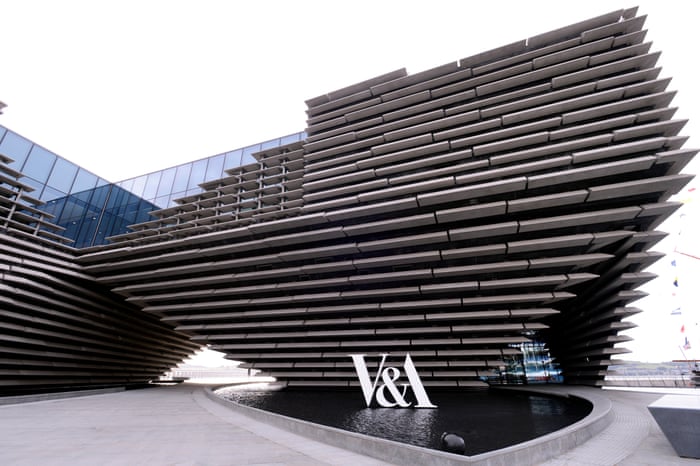 100% of heating, cooling and hot water generated on-site
54% fewer carbon emissions than traditional HVAC systems
103% less energy used than traditional HVAC system
System is eligible for financial relief under the UK government's Renewable Heat Incentive
Recorded efficiencies of 397%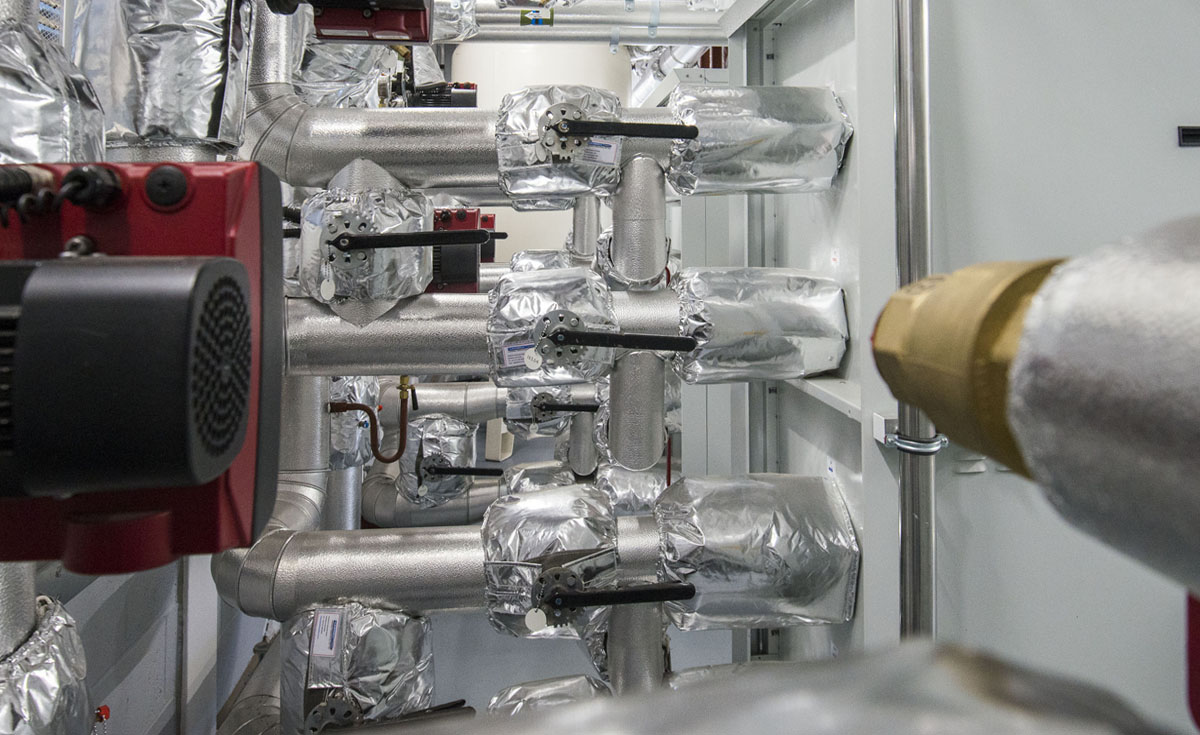 The Competitive Advantages
Energy security & supply resilience
Control over energy usage & costs
Industry-leading sustainability
Invisible system = zero aesthetic impact
Zero reliance on fossil fuels
Decarbonisation in line with the UK National Grid
Dramatically Reduce Your Energy Cost
ESB Energy works in partnership with large energy users to deliver sustainable solutions that dramatically reduce energy costs and carbon emissions.
Unparalleled expertise in the energy sector
An international network of technology partners
Advanced energy monitoring and analytics
Project financing with no upfront investment required
Arrange a call back→
Let our experts jump on board with you