Birmingham's electric vehicle charging network is changing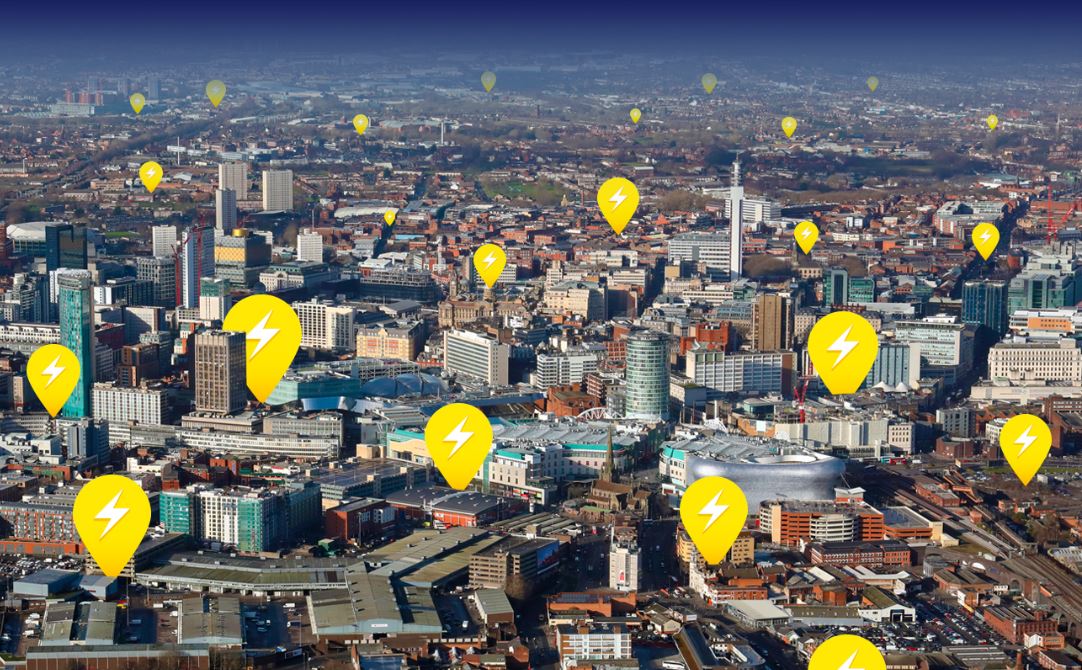 ESB Energy has installed the first of nearly 200 'fast and rapid' chargers (394 charge points) to be rolled-out in Birmingham - as part of Birmingham City Council's commitment to improve air quality.
The rollout of these 100% renewable energy electric vehicle chargers, funded by the Office of Low Emission Vehicles (OLEV), is expected to complete within two years. Chargers will be accessible to all, but focus will be on Birmingham's city centre initially to support the electrification of Birmingham's taxi fleet.
ESB Energy are giving EV drivers the chance to try out our first public EV chargers in Birmingham for free for a limited time, using a pay-as-you-go payment plan, before pay for use is launched later in the summer. More information about this free charging offer is available here.
This initial network development will allow electric taxis, cars and vans to get moving quickly, picking up a significant charge in less than 30 minutes (depending on vehicle type). This will enable the expansion of the current charging network and allow for further investment, where pay for use will be introduced across the network in the coming months. The network will support the uptake of electric vehicles in Birmingham and represents a significant step in the city's journey towards improved air quality and cutting harmful emissions.
The installation of the network will be on a phased basis over the coming 24 months. The first chargers will replace older, legacy chargers around the city. Works will commence on the first rapid charging site at Navigation St. in May.
To keep up to date sign up to our newsletter at www.esbenergy.co.uk/ev.
Want to find out more about free charging in Birmingham for a limited time? Visit here.
Want to find out more about ESB Energy or our other services? Head over to www.esbenergy.co.uk.