In 2017 we were proud to open Carrington Power Station. Powering more than 1 million homes and businesses in the Greater Manchester area, the gas fired power station is one of the most efficient thermal plants in the UK and has the ability to allow renewables like wind and solar on its system at any given time.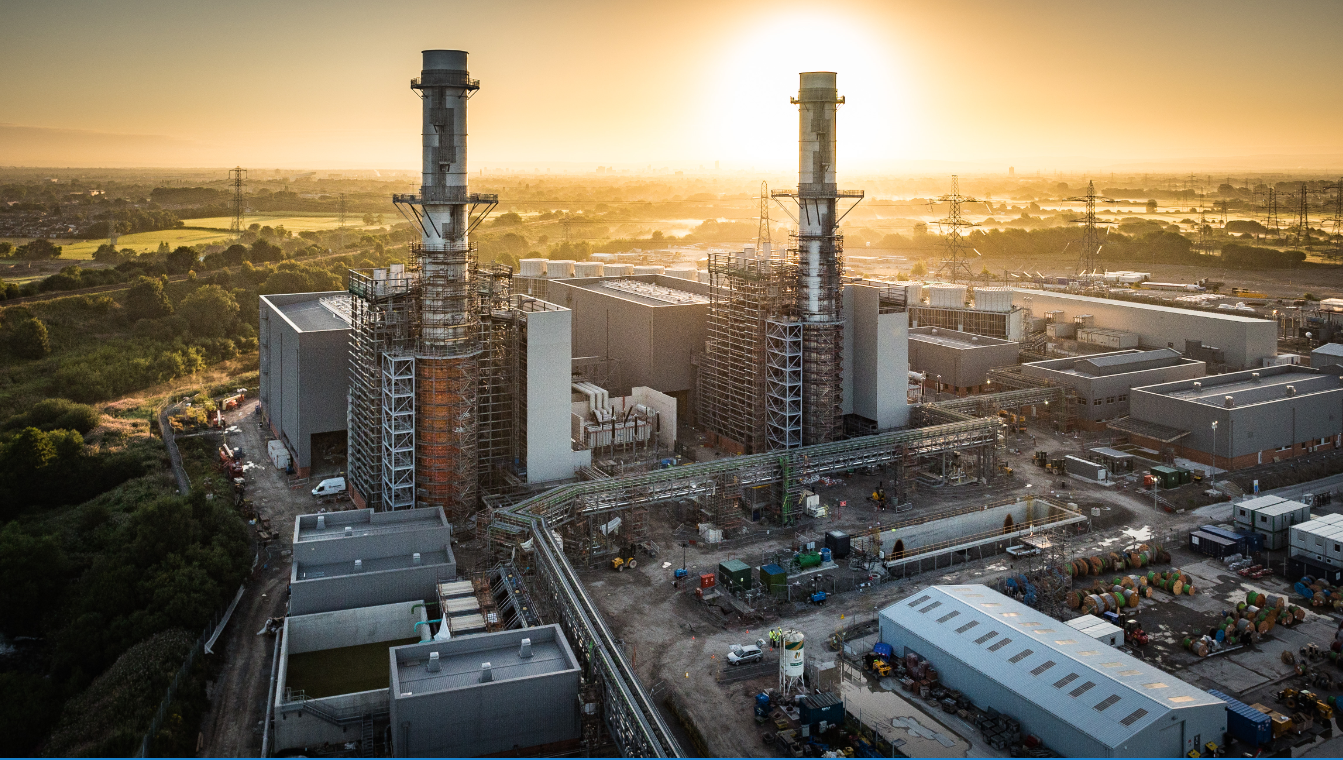 Carrington Power Station – For when the wind doesn't blow or the sun doesn't shine
At ESB Energy our priority continues to be the development of our low carbon and renewable technologies.
The flexibility provided by Carrington allows more renewable generation to come on stream, while also preserving security of supply and affordability for electricity customers in the UK.
Power stations like Carrington complement low carbon wind and solar renewable energy by providing reliable electricity all year round, whatever the weather or time of day.
Building a Brighter Future for Britain
For nearly 30 years, we've been right here in Britain, pushing the boundaries of what great energy looks like by investing invaluable time and infrastructure into greener energy.
We have invested £1 billion into renewable energy, powering over 300,000 green homes with wind power, and we've planned further renewable energy investment in onshore and offshore wind farms that will have the potential to power up to 1.8 million green homes. Doesn't that sound exciting?
Last year we announced a merger between So Energy and ESB Energy. That means that we've changed the name of our Electricity and Gas Supply company to 'So Energy', and all of our customer accounts have successfully transferred over to So Energy. 
This was motivated by our aim to become the UK's next big green energy supplier. And this development means that we can invest in new and exciting green solutions, develop new systems, services, and products. So that we can help our residential supply customers make an affordable transition to net zero living.   
Together, we can be part of a collective shift towards a more sustainable energy future. 
Want to find out more about us?
ESB Energy is one of the fastest growing Public Electric Vehicle Charging providers in Great Britain. Read more about our EV offerings here. 
We also help large energy users and businesses across the UK to cut their carbon and reduce their energy bills. Find out more about our Business Solutions here. 
Want to find out more about our Residential Supply Business, So Energy? Visit here.