How much is an electric car with EV grants & maintenance costs?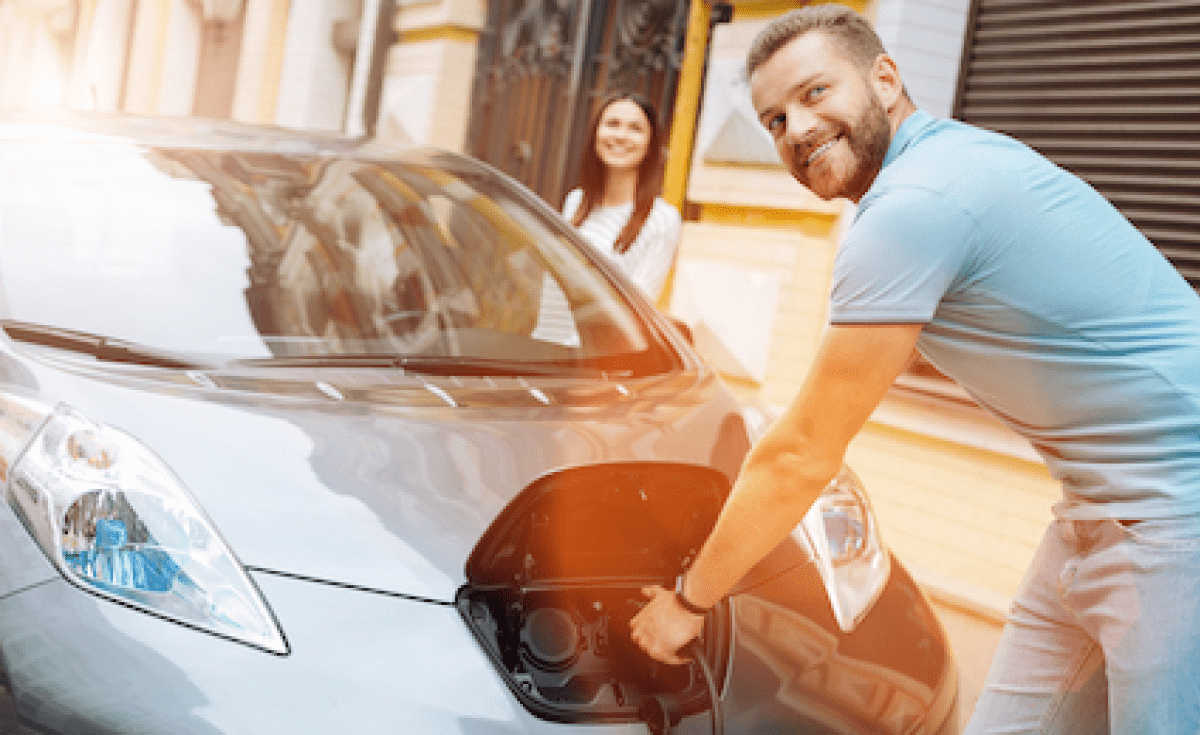 Today's electric vehicle is a big leap forward in automotive technology, which makes it a tad more expensive upfront than your typical diesel or petrol car. However, the cost of an electric car has significantly reduced in the last ten years and continues to fall as more electric cars are sold.
There are also fantastic EV grants available (scroll down for information on the OZEV grant schemes, the OLEV grant and EVHS grant). But, of course, the really big differentiator between electric cars and non-electric is that an electric vehicle will make back any difference in cost quickly with its significantly lower running costs and road tax incentives.
The right time to buy an electric vehicle
Now may be the perfect time to buy an electric vehicle. Just like mobile phone technology or DNA technology, first models tend to be more expensive. However, as more and more people adopt them and technology moves forward, models become cheaper and more affordable. This is exactly what is happening with electric cars today.
What electric vehicle government grants are available?
If you are serious about buying an electric car then your first port of call should be to research what electric vehicle grants are available. There are two main electric vehicle government grants that are definitely worth looking into:
Up to £2,500 off your electric car with OLEV grant
In the UK, the Office for Low Emission Vehicles (OLEV) are committed to getting more EVs on the road by offering potential drivers up to £2,500 off their electric vehicle, with their plug-in car grant.
The beauty of the plug-in car grant is that as the customer you do not need to do anything. When you're buying your new electric car the car dealer will include this EV grant in the electric vehicle's price. The plug-in car grant is aimed at reducing the cost of buying an electric car by £2,500, Their grant can also be used towards eligible motorcycle, mopeds and vans.
The plug-in car grant is administered by the Office for Low Emission Vehicles (OLEV). It is designed to encourage the uptake of electric vehicles in the UK by reducing the first cost to drivers.
These grants are available for anyone who is buying a brand-new electric vehicle. You can find a list of requirements and more information on the OLEV website.
Add on the electric vehicle homecharge scheme for more savings
You bring that price difference down further through the Electric Vehicle Homecharge Scheme (EVHS)  who offer 75% off the cost of a home charge point and its installation. ESB Energy are also helping to support the switch to cleaner driving by supplying public chargers across London, Coventry, and Birmingham.
Electric car maintenance costs and road tax
Electric car road tax
If you have an electric car, road tax is not an issue! You don't pay any road tax on a pure electric vehicle, saving you around £155 a year.
Running costs
Electric cars offer massive savings on fuel costs. Up to 80% is considered an accurate average figure for the amount saved but this can be higher if you do a lot of stop-start urban driving.
Figures from theaa.com show that driving an EV 100 miles would cost you as little as £1.30. If you drove that same distance in an average petrol equivalent, you're looking at approximately £11.05.
Electric car maintenance costs
Petrol and diesel vehicles are also more expensive to maintain due to their abundance of moving parts, on average you're looking at spending about £3,000 a year*. It's difficult to say just how much less it costs to keep an electric car on the road in the long run but an annual service for a Nissan LEAF will set you back just £159, while that Ford Focus equivalent costs around £296.
Five Years of Savings for EV drivers!
So the answer to the question "how much is an electric car?" is not straight forward as you can see, but the key takeaway is that there are big savings in the long term. The cost of going electric has never been this low; and generous grants and tax relief can help you get on the road and saving money at every turn. Over the course of five years, you could be saving in excess of £4,290** in fuel alone along with £775 on Road Tax and around £695 on your annual vehicle servicing.
So, your electric car will continue saving you money, long after it's repaid that extra up front cost.
Ready to buy your first electric car?
Want to learn more about ESB Energy's public electric vehicle charging network? Visit our EV homepage here.
*Average Cost to Run a Car UK 2021 | NimbleFins
**https://www.nimblefins.co.uk/how-much-save-electric-car