Tesco and ESB Energy announce Electric Vehicles charger roll out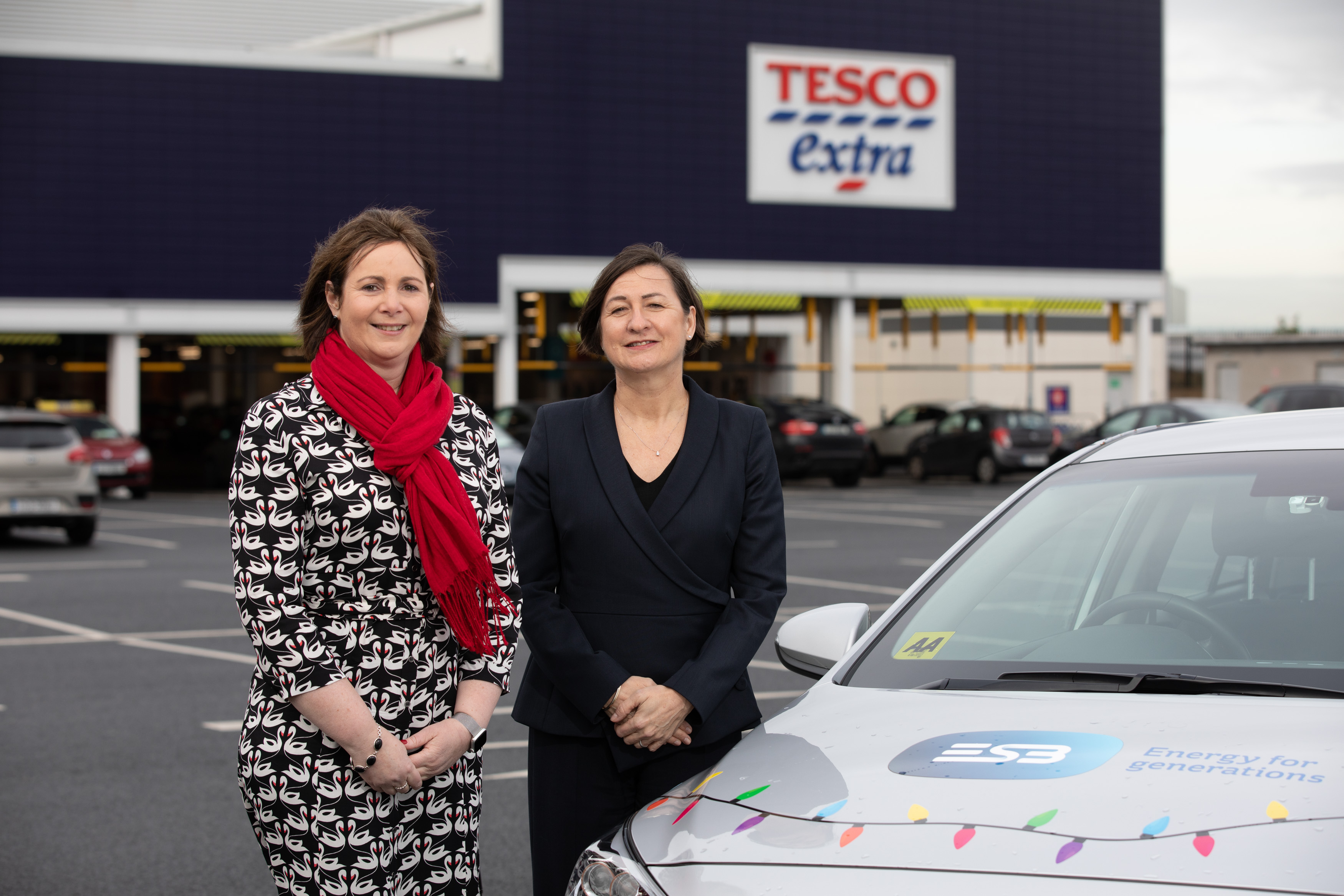 Tesco Ireland, in partnership with ESB Energy, has announced the rollout of dual outlet electric vehicle chargers which will be installed at 52 of its store carparks spanning 18 counties nationwide. The new electric vehicle charging sites will allow Tesco customers to easily charge their EVs conveniently whilst shopping, positively contributing to a cleaner environment.
Under this partnership ESB Energy will supply, install and operate the charge points. The 18-county roll out commenced in early 2020 with completion expected by the Autumn.
Since 2017, Tesco Ireland has sourced all its electricity needs from renewable sources.
The new ESB Energy chargers will be 22kW dual chargers providing charging capacity to two vehicles simultaneously. The chargers will be capable of providing up to 145km of driving range in 60 minutes.

There are currently over 15,000 electric vehicles on Irish roads, with 4,755 of these registered to date in 2019, representing an increase of 142% on 2018 figures. It is expected that sales will at least double in 2020 bolstered by the fact that the biggest selling EVs now have a driving range of 400 to 500km.
Tesco has rolled out an energy-management strategy which has reduced electricity consumption by 24% over the past five years. Since 2013, Tesco has seen its electricity demand reduce by over 45,000,000kwh annually, the equivalent in electricity to power over 2,400 homes annually. The energy usage measures that have been undertaken include lighting upgrades across stores including back-of-house areas resulting in a reduction of overall electricity consumption by 24% in the last five years.