Welcome to ESB's rapid charge point network
26 March, 2016
ESB EV Solutions - London's newest rapid charging network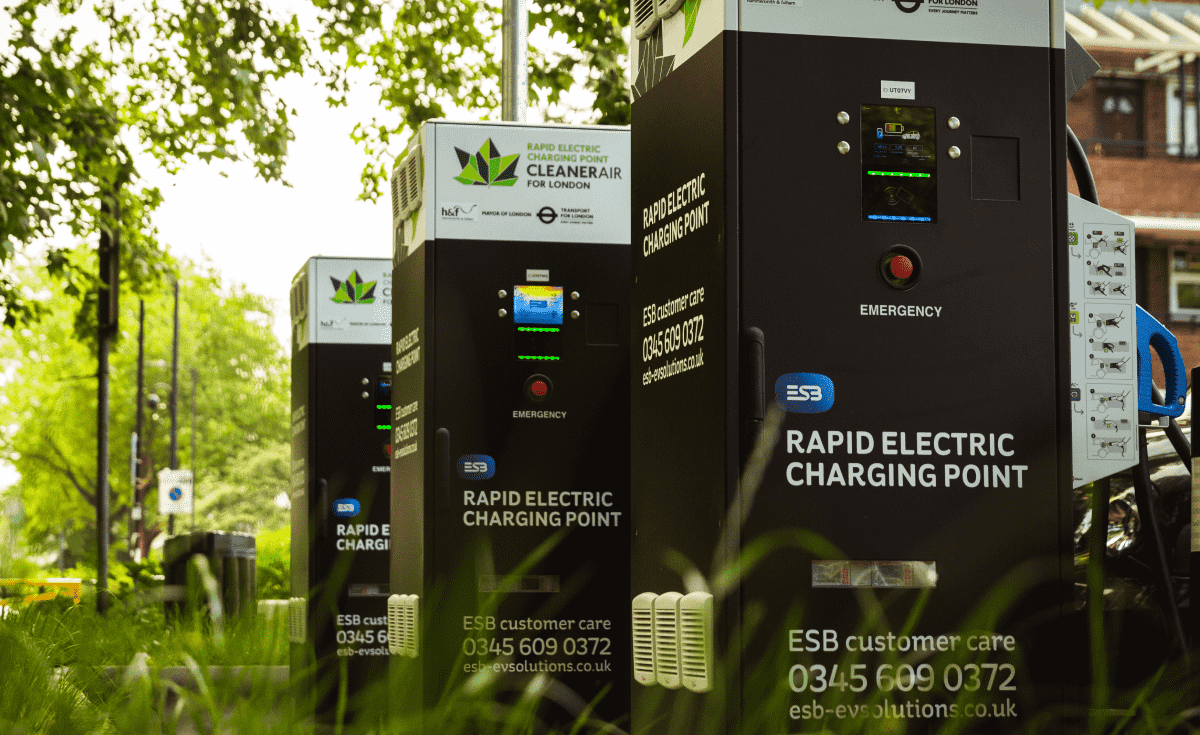 We've officially launched our rapid electric vehicle (EV) charging network in London, after being selected as a provider by Transport for London (TfL) in 2017. 32 of our rapid charging points have now been installed in locations across London with plans to grow the network in the coming months.
Our rapid charging points provide CCS, CHAdeMO and Fast AC charging. They can charge an EV up to 80% in as little as 30 minutes, using 100% renewable electricity.
Taxi and electric vehicle drivers can find their nearest ESB EV Solutions rapid charging point by visiting our live charge point map or via our "EV Plug In" mobile app which can be downloaded at the Google store and Apple store.
With no connection fees, access is available via our app and/or via an ESB charge point access card. We offer a range of competitive pricing options to suit every type of EV driver, including an exclusive electric taxi offer. We also provide both Pay As You Go and Subscription payment packages.
ESB is Ireland's largest energy company and we have been developing and managing electric vehicle charging points since 2010. We currently manage a network of almost 1,100 charging points across the island of Ireland.
ESB has invested almost £2 billion in Britain, where we have been a leading independent energy company for over 23 years. This year, ESB Energy was launched in Britain, offering very competitive electricity and gas offerings to residential customers.