ESB Energy install rapid charger with Bournville Village Trust (BVT) and Birmingham City Council to boost sustainable travel
9th February 2023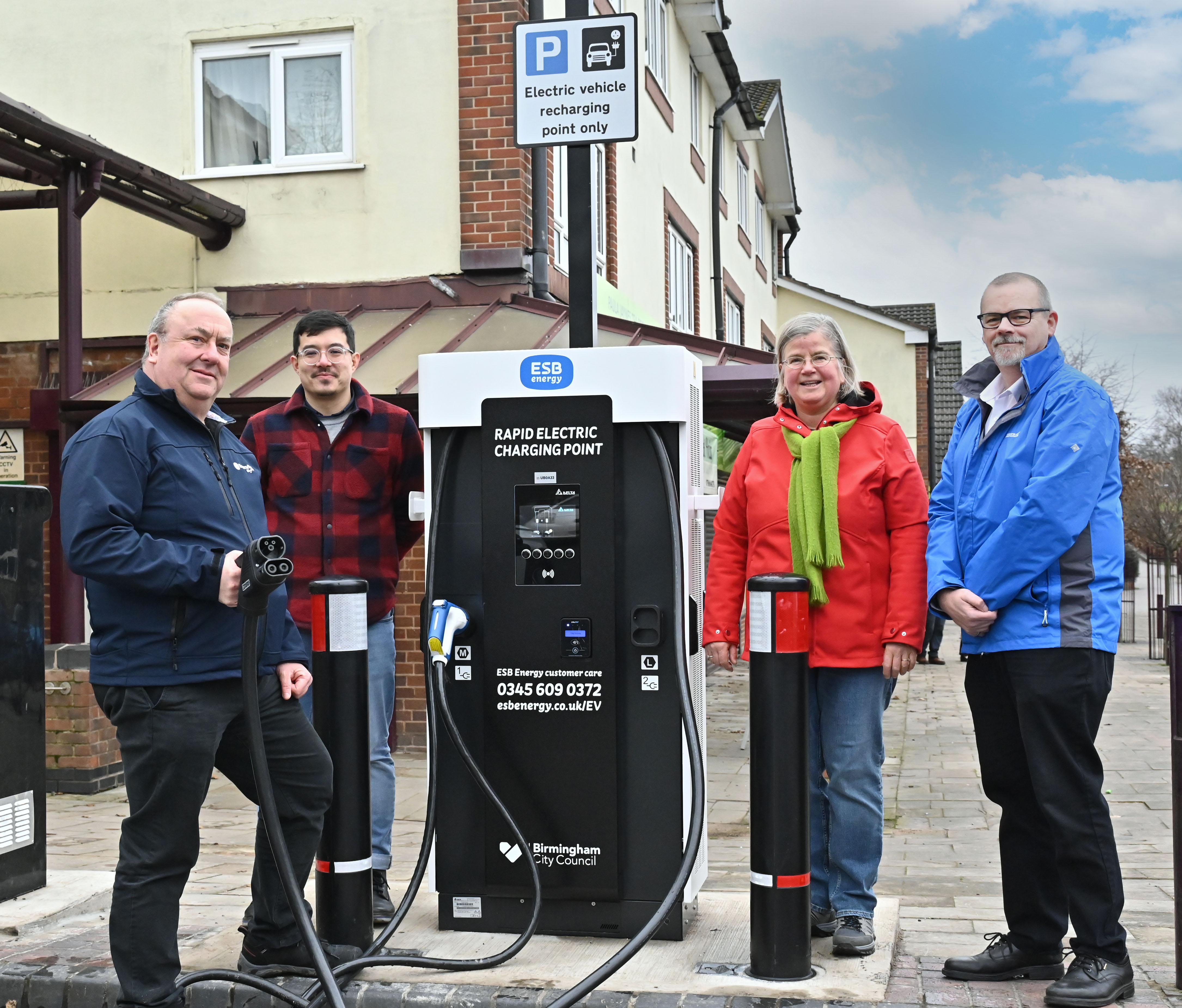 ESB Energy in partnership with Bournville Village Trust (BVT) and Birmingham City Council have recently installed a new rapid electric vehicle charger on the Bournville Village Trust estate to support sustainable travel. The 50kW charger can be found at the Shenley Green shops, Shenley Lane.
This latest addition is part of our rollout of nearly 200 fast and rapid chargers (394 charge points) across Birmingham in partnership with Birmingham City Council, supported by Office of Zero Emission Vehicles (OZEV) funding. 
Emily James, Birmingham Project Manager from ESB Energy, said: "ESB Energy is delighted to launch a new public 50kW rapid charger on the Bournville Village Trust (BVT) estate. Partnering with Birmingham City Council, we continue to roll out a comprehensive public charging network for electric vehicle drivers throughout the city.
We know the huge benefit that EV infrastructure plays in helping build a sustainable future for cities and we are committed to playing a role in supporting the city's, and indeed country's, electrification of transport ambitions."
ESB Energy rapid chargers have the ability to provide a full charge to an electric vehicle between 30-60 minutes and are supplied by 100% renewable energy.