Join our free Virtual Roundtable event on On-Site Energy Efficiencies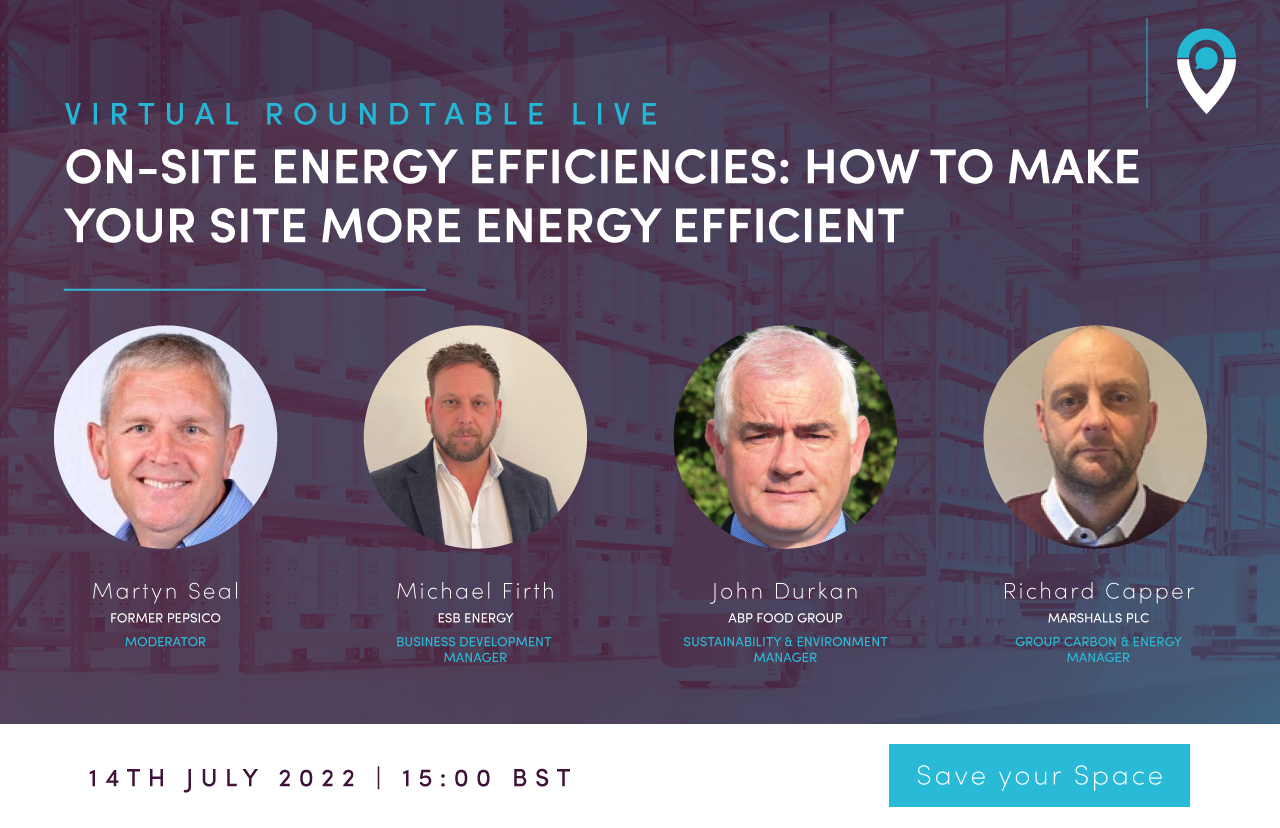 The sustained volatility of the wholesale energy market has left many businesses strained and under pressure to cut costs. The impact of rising energy prices on operational expenses has brought sharp focus to the need for businesses to reduce their energy usage through solutions that will deliver both cost and environmental benefits.
Join our free Virtual Roundtable on Thursday 14th July where we will be joined by expert panellists to discuss the many solutions available to make your site more energy efficient, ultimately leading to reduced energy consumption and energy costs.
Date: Thursday 14th July, 2022
Time: 3pm – 4pm (1 hour)
The event will be hosted by Martyn Seal, former Europe Sustainability Director at PepsiCo, who will be joined by our expert panellists and customers who all have great insights to share:
Michael Firth, Business Development Manager, ESB Energy
John Durkan, Sustainability & Environmental Manager, ABP Food Group
Richard Capper, Group Carbon & Energy Manager, Marshalls PLC